Consulting and Implementation
Services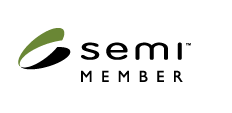 Supporting
SECS-I HSMS
SECS-II 300mm
GEM PVECI


Platforms!



SECS/GEM Software Tools
Fast, High-Level Integration

New to the SECS/GEM standards?

Read our Introduction to SECS/GEM

Sensible, flexible, and extensible support of the SECS/GEM protocols

Learn More

Rapid characterization and deployment.
Rock solid, stable 7x24 operation.
Learn More


New! OPC Integration!

Manage OPC and SECS with one toolset!
Add SECS/GEM to your OPC equipment!
Learn More


You name the platform, we've got the tools

Whether it's C++ on Linux, .NET, or adding a SECS interface to a Visual Basic tool controller, we have you covered.
Our SECS/GEM toolset is a perfect fit for the emerging Photovoltaic Industry standard. A factory can integrate OPC controllers and devices with the same productive, high-level toolset used for SECS. An OEM deployment is focused on the important items needed for a compliant, quality interface without wasted effort.
Demonstrated reliability and uptime excellence.
Extensible SECS/GEM software - you won't need a toolset revision every time the standards change.
Our Datahub middleware provides high performance data and event distribution to enable distributed applications. Tunnel through firewalls, connect dissimilar platforms, aggregate and disperse data without the hassles of DCOM.