Your data collection needs are unique. Your data is created by a mix of automated and manual processes. You'd like to take advantage of Statistical Process Control (SPC), but off-the-shelf packages require you to compromise on what data can be included. These compromises would render the effort ineffectual. You keep looking....

With the Hume Data Collection Component (DCC) your looking is over.

The DCC is a high-level working application designed for customization.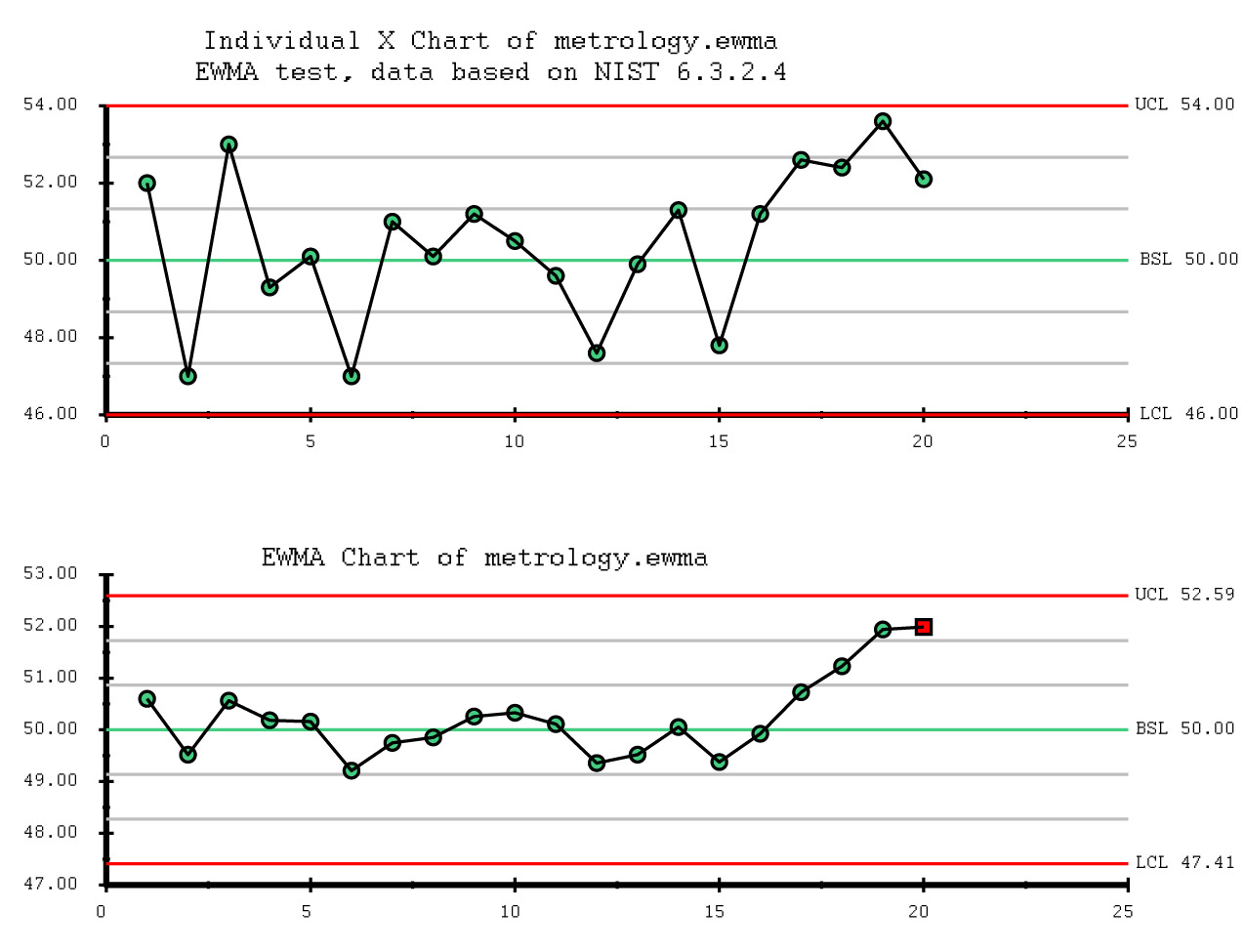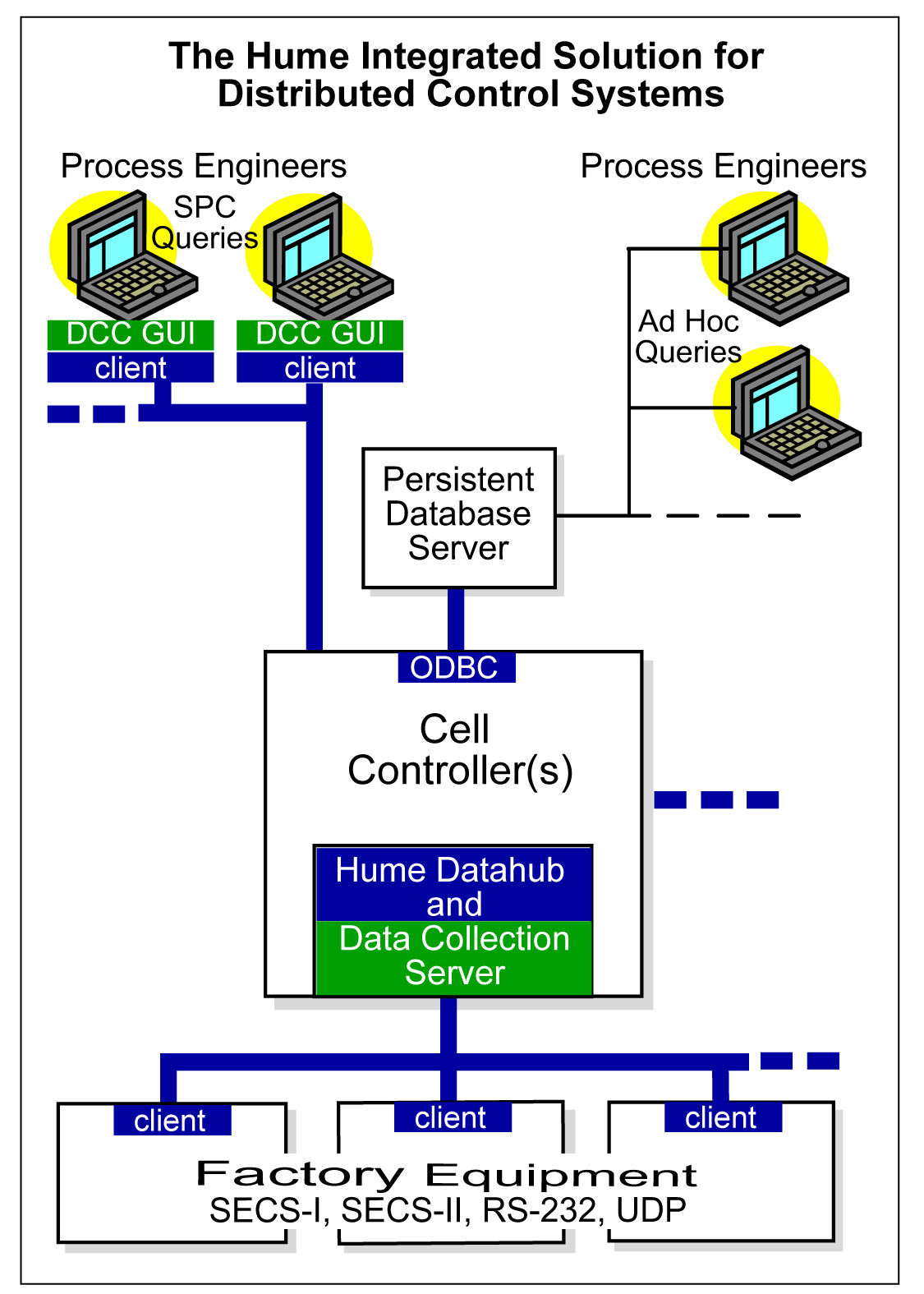 Combined with our Datahub messaging Solution Development Kit, the DCC is a very powerful integration platform that allows you to rapidly implement Statistical Process Control. The DCC facilitates a systematic approach to collecting data and making it useful for real-time process decisions. Also, as needs for enhancements and customization arise, they can be implemented in short order with our scripting interface.

Using a client-server architecture, data is captured at one or more servers allowing for centralized monitoring and control. Plus, it's scalable from in-situ machine use to the factory floor. Here are some key benefits of the DCC:

- Shewhart, Attribute, EWMA and cusum charts, both live and historical, with auto-calculated limits
- Allows manual data entry as well as automated entry
- Configurable, table-driven security; allows protection of SPC run rules
- On alarm conditions, sends emails and/or places phone calls
- Captures non-SPC context data such as lot, wafer ID, process step, etc.
- Manage SECS Trace Report and Event Report data collection
- Real-time operation, not batch

And it's efficient for your IT/programming staff:
- Begin improving yields without lengthy development time
- Modular design allowing for replacement of GUI
- Export of data as SQL, HTML, or CSV files
- Portable to major operating systems including Windows, HP-UX, Linux, SunOS.
- Accessible through a web interface
- Create, populate, and use tables in relational databases like Oracle and Sybase