Consulting and Implementation
Services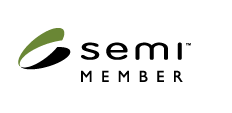 Supporting
SECS-I HSMS
SECS-II 300mm
GEM PVECI


Platforms!




About Us
Hume Integration Software specializes in developing software products for Network Integrated Manufacturing in the semiconductor, flat-panel display, and electronics industries. Hume enables new levels of manufacturing integration efficiency, flexibility, and reliability. Products developed by the company are in worldwide use by Semiconductor Manufacturers such as Freescale, National Semiconductor, Cypress Semiconductor, and ON Semiconductor. Hume software is also deployed by Semiconductor Process and Test Equipment companies such as Agilent, Delta Design, and Kulicke & Soffa.

The company was founded in 1992 by Edward C. Hume, III PhD, an expert software developer with over twenty years experience in the Semiconductor Industry. Dr. Hume was one of the key contributors to the SEMATECH Strategic Cell Control Program.




Our Specialty

Hume provides carefully developed, high performance software that integrates the latest SECS/GEM/SEMI standards with state of the art technologies for process data collection, information distribution, information analysis, and supervisory control. By carefully combining our creative development efforts with selected open source software, we are able to provide superior function and value. Our flagship product is the Datahub SDK. Hume Integration software is being used with the latest 300mm tools as well as with non-GEM, and non-SECS equipment.