Consulting and Implementation
Services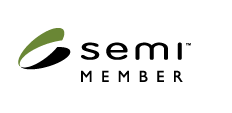 Supporting
SECS-I HSMS
SECS-II 300mm
GEM PVECI


Platforms!



---

Your time is precious. Your bottom line is impacted by the flexibility of your software tools and their ability to support fast solution development.

The stability of your software is key to increasing billable hours and decreasing support hours. How could a toolset delivering these advantages affect your business?

Let Hume help set you apart.

Our Datahub software can significantly reduce the complexity and duration of your integration efforts.

Hume's unique middleware SDK transforms Computer Integrated Manufacturing into Network Integrated Manufacturing (NIM).

Here's what Freescale, National, Agilent, Delta Design and other customers have found most valuable:

FAST INTEGRATION AND HIGH PERFORMANCE

In-memory database for low-latency access and direct application of SQL skills.

Subscription based messaging and message queuing.

No polling.

Processes get the information they need when it's needed, and with low overhead.

Let the Datahub parse and translate so you don't have to.

High-level interface.

Eliminates tedious coding and allows for rapid development times.

The programming interface is in open source scripting language to support

rapid, flexible integration.

The core functionality is in C for fast and efficient operation.

Quickly unifies diverse processes, controllers and programming environments.

Demonstrated high reliability and uptime. Excellence in performance and elimination of support hassles so you can devote your time to revenue production.
Persistent Database Support: Seamless integration with major databases including Oracle and DB2. All ODBC compliant products are supported on Windows.

FLEXIBILITY FOR YOUR BUSINESS

SEMI standards support:

Comprehensive, flexible, and extensible support of the SECS/GEM

protocols

OPC

standards support:

Support of OPC devices and controllers using the same toolset!

XML Support:

The Datahub SDK includes standard and fully tested third party software for parsing XML and for readily transforming application data into XML. Now you can deploy a next-generation system using XML as an interface language or as a technology for structured documents.

Portability: The Datahub SDK supports a variety of operating systems and hardware.
Extensible Device Integration: Open platform to 3rd party extensions. Integrate new devices and protocols.
Flexibility for applications in other industries. If you support industries other than semiconductor manufacturing where you face integration challenges, consider the Datahub. The Datahub power and flexibility allow it to be applied across the industry spectrum.

With our Datahub Solution Development Kit,
you'll get the toolset to win business and keep it.