Consulting and Implementation
Services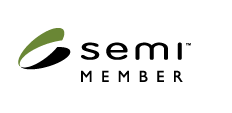 Supporting
SECS-I HSMS
SECS-II 300mm
GEM PVECI


Platforms!



A Link to the OPC Foundation Website.

Discover Rapid OPC Device and Controller Integration!

All Data Access Server versions supported.
Configure data collection from multiple servers without any coding using the OPC Supervisor application.
Configuration work is minimized by leveraging Browse and other introspection API calls.
Easily move data through firewalls and across computer systems using the DMH message system and avoid the hassles of DCOM.
Just say no to low-level COM programming and memory leak testing. We've done all that for you. All those variant data type conversions are taken care of too.
Choose a solid, proven architecture for your integration infrastructure and focus your application efforts on the core aspects of SCADA and HMI.
Works well with the Hume SECS/GEM software too. An OEM can easily serve OPC item data as SECS variables. Remote commands coming from the host can use any OPC client API methods. A factory can integrate OPC controllers and devices with the same productive, high-level toolset used for SECS
The Hume OPC software tools are provided in the Datahub Solution Development Kit (SDK). The SDK includes high-level components and libraries, that enable you to connect your Windows system running COM OPC software with other computers on your network including Linux, Solaris, or HP-UX systems in addition to Windows. Choose your favorite application platform, such as .NET, too. Use the DMH message system to deliver OPC data from the OPC Supervisor application to as many applications as you want whether they run on the same computer or across the network.
Contact us today to discuss your specific requirements and the evaluation program.
Skilled people are available for specialized integration work.